Florist Jake Kuit turns repurposed flowers into fashion to stem the tide of industry-wide wastage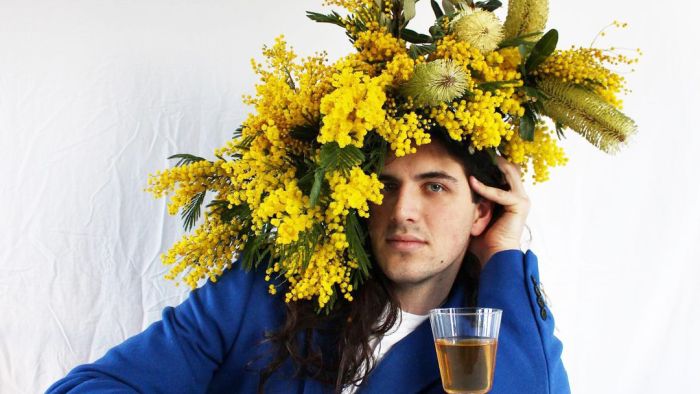 For Jake Kuit, it all started when he saw an enormous arrangement of tropical flowers he had carefully worked on for a party in London taken down the next day and sent to landfill.
Key points:
Jake Kuit has been recycling flowers for fleeting art and fashion pieces
All the flowers in his shoots have been saved from landfill
He said flower and single-use plastic wastage is rife in the flora industry
He was told it was cheaper to send them to the tip than recut or repropagate them.
Kuit said the flowers were robust varieties that would have been good for another three weeks at least.
"That was the moment where I knew I needed to do something because no one else was," he said.