Australia's oldest person Dexter Kruger turns 111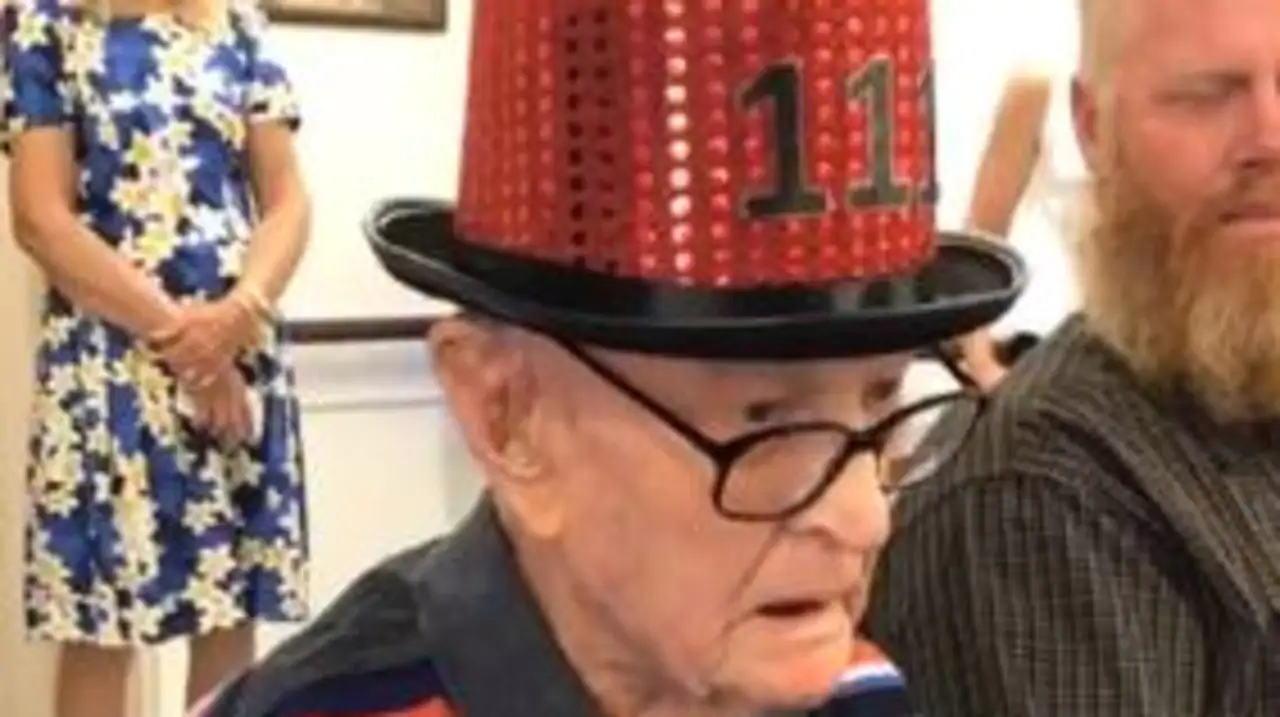 Australia's oldest person Dexter Kruger stayed up until midnight to mark his 111th birthday.
"I didn't think that I could make it but I woke up this morning, about a quarter to 12, and I waited until the clock struck 12 and I said, 'Hooray, I've made it,'" he said from his nursing home in Roma, Queensland, on Wednesday.
The supercentenarian wore a sequined red hat with "111" in black numbers and a blue "Birthday Boy" ribbon as he thanked those who helped mark "this very special occasion".
"I am completely overwhelmed," he said.
"I tell you, it is lonely at the top, I would like to have some company."
Mr Kruger also recited the hymn My Times Are In Thy Hand, Psalm 31:15 by William Freeman Lloyd.
Born on…