Apprenticeship program helping to boost the number of Indigenous electricians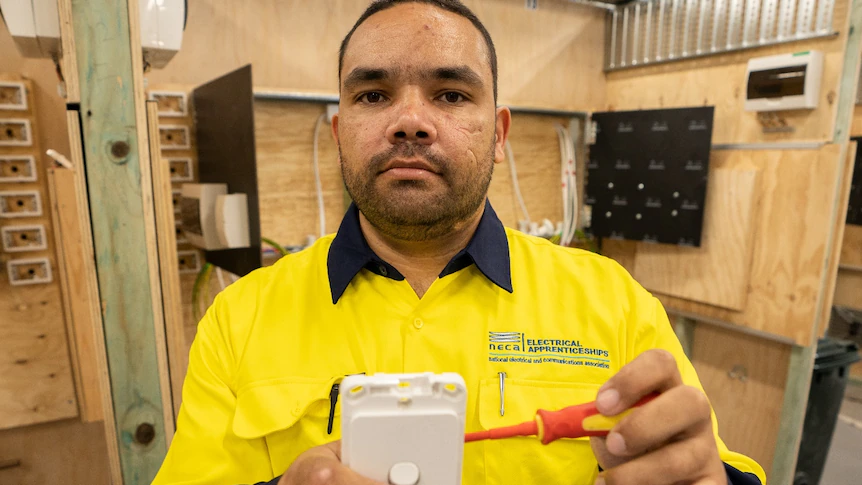 Shane Button was in his 30s when he realised that something had to change.
He had left school early with minimal education, which made life difficult. He found it hard to stay in jobs because he couldn't see a good future for himself. 
Then he started a pre-apprenticeship program to become…